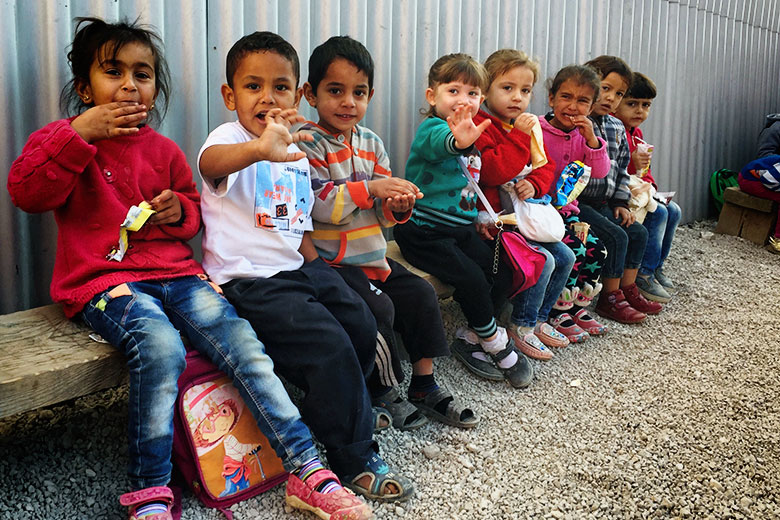 My wife and I just spent a week in Lebanon. What follows are our first impressions of this remarkable place. Although we would have loved to spend months exploring the beautiful country, we split our short time between the urban sprawl of Beirut and the agriculturally pristine Bekaa Valley. It was in the Valley where we met with Syrian refugees, the main purpose for our trip.
We first arrived in Beirut and were immediately met with a long lost friend called—traffic. Our loosely planned 25-minute cab ride to our hotel turned into an hour and a half of stop and go exploring. Our driver was friendly, helpful, and spoke excellent English, which we needed, considering our broken, less-than-kindergarten level Arabic.
Our drive was long and it gave us a chance to see much of the city. We were surprised to see so many signs in English and so little writing in Arabic. We were more surprised to see how a beautiful, newly constructed building can sit on one corner of a street, contrasted by a bombed and bullet ridden building, the remnant of the war, sitting kitty-corner.
This was our first insight into what is our first impression of this beautiful country and culture—Lebanon seems to hang in the delicate but powerful balance of Love.
While in Beirut we explored the famous Hamra district, which has great food and great shopping. If you can find it, there is a restaurant (sans sign) tucked behind a Starbucks called Ta Maburta—I highly recommend the Kibbe.
Hamra is also home to new non-profit called The Olive Grove. This was founded and is now run by a friend of ours named Anna who has created an idea-sharing, networking, mentoring space for startup companies and young entrepreneurs. The beauty of the space is only exceeded by Anna's passion to be part of meaningful change in the country of her childhood. Their work is tipping the scales in Beirut toward Love, and it's awesome.
After our time in Hamra, we hooked back up with our friend—traffic—and made our way north of Beirut, not realizing that we were about to meet the Super Woman of Education.
Her name is Suha and she directs a set of schools in Beirut and the Bekaa Valley that are specifically for Syrian children who need assistance transitioning into the Lebanese public schools. We met at her home, where we were immediately treated to the most beautiful view of the Mediterranean Sea that these eyes have ever seen.
As we chatted, we quickly realized the remarkable leader we were sitting across from. Her training, her work, her studies, her life, all given to Loving the children at these schools by making them the best schools possible.
Suha could have stayed in her more comfortable career, but she didn't. She saw the struggling youth around her and she acted, knowing they could achieve something great. This is the kind of Love that can change everything.
Following our meeting with Super—I mean Suha, we made our way through the bumpy, curvy, twisty, turning mountains on our way to Bekaa Valley, stopping only to snag some fresh bread smothered in cheese and Zatar.
The first school we visited was warmly referred to as "The Tent School." It is nestled in a refugee camp and is made up of six classrooms, a small office for teachers, and one for Admin. The walls were a combination of wood and metal, dirt floors for hallways, and all echoed the laughter and hollers of Syrian children excited to learn.
The teachers are almost all Syrian refugees themselves. This was by design, considering the important but tragic connection they have with these young ones. But calling them teachers, quite frankly, falls short. They are not just teachers, they are some of the most passionate, effective, and Loving men and women we have ever encountered. I don't have the right words to describe them, maybe because there have been no words discovered for these unique individuals. They are like Love embodied.
We also toured the camp that surrounded the school. If you are interested, some of those photos and others from the school can be found by visiting my Facebook Page.
After leaving "The Tent School," we took a short drive (this time without our friend, traffic) to another school also run by this organization. Interestingly, this next school was once a paint factory that has now been transformed into a house of learning.
Once again, we were blown away by the teachers, the staff, and the environment that has been created for Syrian children who've been forgotten by so many around the world. This school was dripping with symbolism as a once abandoned factory, now transformed into a center for learning and Love, much like the hopes for the children who attend.
When we completed our short time in Bekaa Valley, we headed back to Beirut where we had to fly to Amman to meet up with a team for a shorter version of our Middle East Encounters.
But before we left Lebanon, we reflected on our first impressions of this wonderful country. This includes how the war torn past seems present in some surprising (for us) ways. Yet that past is being overcome, even reconciled, by those who are leading the way with Love.
Whether it's in the refugee camps in Bekaa or the newly remodeled Olive Grove, Love is all around Lebanon. And that Love seems to be changing everything, while becoming an example for all of us to consider.
We will be returning to Lebanon in March with our next Middle East Encounter team. If you are interested in learning more and possibly joining us, click here.
---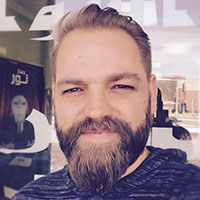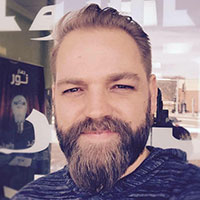 About Rich A. Rosendahl
Rich A Rosendahl with his wife Sheri Faye Rosendahl manage a non-profit called The Nations and have developed a network of friendships among the thousands of neighbors in their city who have arrived as refugees from the Middle East and North Africa. Their passion for Loving our neighbors has also taken them oversees to Love, Serve and Learn from Refugees in places like: UNHCR Choucha Refugee Camp near the Libyan Border, Aida Refugee Camp in Palestine, the Syrian border, and Southern Iraq. Follow Rich on Facebook.