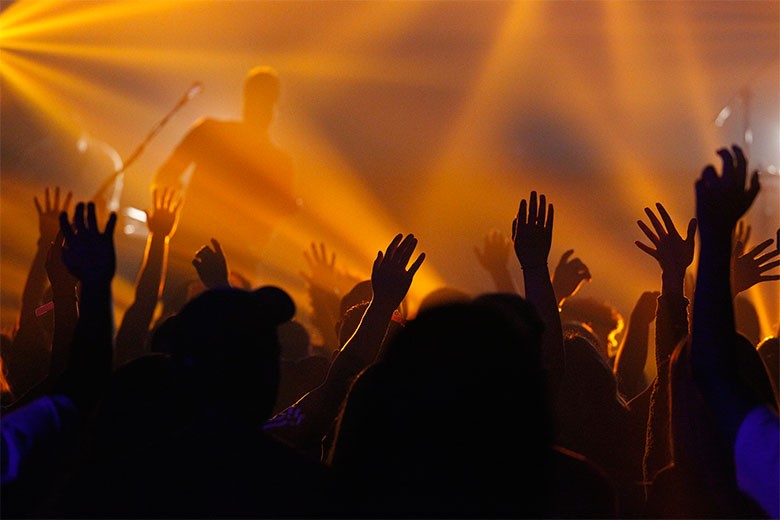 Not too long ago, the Hillsong franchise opened a new church in Boston, about a mile from where I currently live. I heard about it from a friend, and although we hadn't been to church in ages, we decided it would be fun to go for Easter to see what it was all about.
For those of you who don't know what Hillsong is (let's be honest, if you don't know Hillsong are you even a Christian?), it's a Pentecostal megachurch founded in 1983 by Australian couple Brian and Bobbie Houston. Since its inception, it's become a global brand with churches in every continent, trademarked music, an endless amount of books and conferences, and a killer social media presence. Today, it attracts the likes of Justin Bieber, Hailey Baldwin, and a slew of millennial stars from New York to LA.
Like any international institution, however, they've had their fair share of scandal. From criticisms over financial accountability to child sex abuse by pastor Frank Houston (Brian's father), the church is deeply rooted in fundamentalist thought and prosperity gospel themes, and very good at burying issues under the rug with watered-down messages that appeal to the masses. After all, it's much easier to say "Jesus loves you and has a purpose for you!" with pretty neon handouts than it is to address real political, social, and economic issues.
Nevertheless, I decided to give it a try last Sunday because it was Easter. I hadn't been to church since Christmas (which makes me a dreaded "Chreaster"), but I wanted to see my friend and, for me, the central themes of Christian Easter, like renewal and life, are still very important and worth devoting time to.
If I could describe the service symbolically, it would be one long exclamation point. From the moment I entered to the minute I left, I was overstimulated by bright lights, a reverberating techno base, and flashing marquees declaring "YOU BELONG HERE."
Where was I, a club? Well, yes actually. Hillsong Boston currently meets at Royale, a flashy nightclub located in Boston's downtown theater district. So every Saturday night there are people downing shots on the dance floor, and come Sunday morning a group of Christians are lifting their hands to "Broken Vessels" in that same spot, a deliberate irony Hillsong never fails to mention. It's a great pitch.
The music was Coachella-level awesome. I mean, that's what Hillsong is known for today, right? Great vocals, talented instrumentalists, and lots of energy. The worship team was exactly what I expected:  a beautiful, petite blond woman with a crystalline voice, a sort of attractive (but not too attractive) lead guy with an acoustic guitar, and then a bunch of people in the back I couldn't make out because it was dark and the towering IMAG with on-screen lyrics looked like a video installation from the MoMA.
After five songs (three songs too many, in my opinion), the pastor led us through some prayer and an enthusiastic "meet your neighbors" session where I awkwardly shook hands with people and tried to avoid conversation. I'm not one for small talk. I came here for the sermon and the chance to be intellectually and spiritually challenged on this beautiful Easter morning. Amen.
The sermon I was looking for never really happened though. At least, not in the traditional sense. Before we got to the main message, the Easter Bunny came onstage to deliver a Bible to the lucky winner who found an Easter egg under their seat. Then there was a plug for Growth, a 4-week class geared toward exploring faith and figuring out what this crazy Jesus stuff was all about.
(Spoiler alert: It's a conversion course.)
Then we had to lift our hands to pray for healing power to the people who submitted prayer requests.
Still no sermon. But now the pastor was going off on a tangent and yelling.
"We don't deserve your love Jesus, but you give it to us anyway!"
"Only you know what's best for us God, help us turn from our sinful paths to seek the truth."
"Raise your hand if you're messed up and make mistakes!"
"I know a lot of you — family members or friends — have been dragged here, but we hope today is going to change your life!"
Cue pounding base and clapping.
At this point my panic attack feelings started to creep in. All of those negative messages I received as a child were reawakened–the implanted beliefs that I'm a terrible sinner worthy of Hell and that all my struggles in life are a result of the void I'm trying to fill with things other than God.
I thought I might be able to avoid it, just this one time. I thought maybe the self-deprecating message of the Evangelical church would have evolved into something more empowering. But beneath the acid trip combo of music, blinding lights, the giant Easter Bunny, and leather-jacket-wearing-pastors, I was disappointed to find that it's still the same. They are still trying to get me to convert to something I literally grew up in and still targeting my insecurities. I've given you so many chances, modern Christian church. Why do I keep going back?
As these thoughts arose in my brain, I stood isolated and alone in the sea of people clapping and cheering. On stage, the young pastor promised purpose, community, and unconditional love you couldn't even imagine as a follower of Jesus Christ. He promised that my life now was nothing compared to the life that Jesus had in store for me. All I had to do was accept Christ. And fill out a connect card.
As a Marketing Communications Manager by day, my job is to understand basic human psychology and convince you to buy my company's product. To do so, I align my brand with opportunities that target the right people, then I strategically message you until you convert. With the help of my team, I coordinate photoshoots in LA, spend hours refining copy, and partner with brands that boost our credibility. Marketing is an engine fueled by promise and whatever is decidedly cool in that moment.
Modern "cool" churches are not so different. They operate like a business and you are a consumer.
In 2016, Hillsong made nearly $131 million tax-exempt dollars according to their annual report. The report does not specify where that money came from, but I assume a large portion is from donations and government grants. The report does, however, specify what that money was spent on, but it's not very detailed. For instance, $90 million was spent on "Church and other benevolent activities." It would be helpful to know what qualifies as a benevolent activity considering the Houston's fully funded world tours and tax-free accommodations, but the report does not elaborate.
An hour into the service we finally reach the sermon. It's a 17-minute video of Brian sitting cliffside on the Greek island of Patmos. In the video, he sets up the dichotomy between Jesus "the lamb slaughtered" and Jesus "the lion of Judah." It was very hard for me to follow along because there was a lot of scripture quoted from Revelation, which is a subjective book of the Bible with endless amounts of interpretations. There was no linear narrative to the sermon, just a lot of repetition, imperatives, and panoramic views of Patmos. You can listen to it here by fast forwarding to 48:00.
After Brian's video ended, the service ended with a closing prayer, a few more community group pitches, and what I believe was a deadmau5 song. I was exhausted. I pictured myself at my tame family Easter brunch trying to describe "church" to my staunchly Catholic grandmother who believes yoga is a form of demonic invitation.
Some people might wonder why I'd go to a church like Hillsong, which I already knew was charismatic and flashy, only to criticize it. So I will tell you why. I don't go to churches like this to pick them apart. I go because it's familiar and because I want to know the current climate of mainstream American Christianity. Has the fundamentalist thought progressed, or is just buried to seem "cooler" to the public? Do they invite free thought? Are there opportunities to serve that don't involve stage setup or praying outside of abortion clinics? I always have hope.
Sometimes I feel like a serial killer returning to the scene of the crime. Grim, I know. I was born and raised an Evangelical Christian. There are parts of me I'm still unwrapping and rewiring. Returning to a familiar place makes me feel connected to myself, even if I've moved on. I am still part of a network of 90s youth group kids. Back then we were just kids who wanted to belong. We still are. While the wrapping paper and contents of church evolve, humans stay the same.
I'd like a church that feeds those who are deeply aware and searching for human connection beyond the high of "belonging" and recruitment tactics. A church that is focused on the here and now, instead of the mystical eternal. Sadly, I don't think mainstream American Christianity will ever get there. It is too concerned with being right and making empty promises to people who are crushed with disappointment when the prayers don't work.
If Easter symbolizes new life rising from the dead, then Christians need to fight for heightened awareness of their immediate surroundings instead of pushing it off till Heaven.
Author photo by Shef Reynolds / Article photo via Unsplash.
---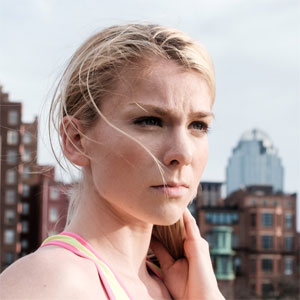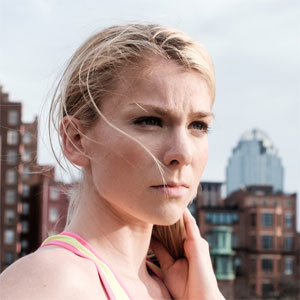 About Allison Lynch
Allison Lynch is a twenty-something who lives and works in Boston as a marketing communications professional in the health & fitness industry. When she's not writing, she's either training for her next competitive running event, or volunteering at the House Rabbit Network, a shelter for abandoned, domestic rabbits. Her goal in life is to use writing and art as ways to connect with others, and to help women feel empowered through the strength and beauty of their unique bodies. Read more of her posts for Unfundamentalist here.