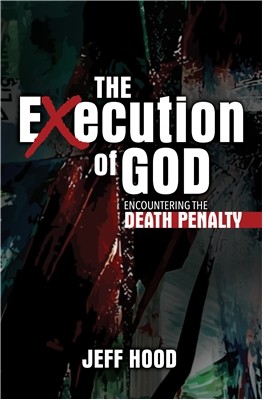 The Execution of God is a disturbing book—and rightly so: any meaningful discussion of the death penalty should be profoundly unsettling. It should cause us to reassess our values and our ethics. It should press us to reevaluate our actions—or inactions—regarding what continues to be one of the most divisive and troubling issues in modern America. The Execution of God succeeds on all these counts, and its potent message lingers, disturbingly, long after the final page.
In The Execution of God, Baptist pastor, theologian, and activist Jeff Hood provides a deeply personal reflection on the death penalty. He recounts the pervasive acceptance (and even glorification) of capital punishment during his fundamentalist Christian upbringing:
Throughout my upbringing, I heard about the death penalty. My family lived in a state that had the death penalty. We went to a church that was for the death penalty. We didn't really know anybody opposed to the death penalty. Though it might sound strange, I thought that following Jesus included being for the death penalty. Every so often, an upcoming execution would get attention and everybody would start talking about the case until the person was executed. Occasionally slipping in and out conversation, the death penalty was a way of life.
—The Execution of God, p28
Hood goes on to describe his questioning of that de facto dogma, and his eventual transition to undertaking direct activism against the death penalty.
Unlike Shane Claiborne's book Executing Grace, (see my review here), which presented a sustained intellectual attack against the death penalty, Hood's book is targeted directly at the heart, offering a spiritual and emotional refutation of our country's continued love affair with death. Hood's accounts are visceral stories about stepping inside death row, about talking to murders, about struggling to understand how a faith supposedly centered on love has become so twisted as to cheer on death. The Execution of God isn't about the calculated logic of arguments, nor about statistics and criminal justice theory. It's about real people, real suffering, and real activism.
As the title of the book makes clear, for Hood, our continued use of the death penalty is nothing less than our continued murder of God. It is a direct affront to every value that we, as Christians, claim to hold dear: "We will either love God or kill God. The death penalty offers us no other options" (13). This conceit isn't simply a rhetorical device to get our attention (though it is that too), it drives at the heart of the issue. In continuing to enact "justice" via capital punishment, we are literally killing fellow humans who are made in the image of God, and, in doing, so we are killing not only them, but also killing our humanity, our faith, our love, and, indeed, our God:
God is in the final moments. Time is drawing to a close. Will we sit back and allow God to be executed? Will we just close our eyes? Will we turn away? Will run in fear? Will we do something? The executioner prepares for the moment. The Execution of God is about choosing differently. The Execution of God is about being different. The Execution of God is about making a difference. Where is our courage? The executioner just moved toward the gurney. The clock ticks. What are you going to do? There are only seconds left. Do you hear? God is lying there begging for help.—The Execution of God, p13
The struggle against the death penalty presented in The Execution of God is troubling, frustrating, and heartbreaking. But in that struggle, there is hope. Describing one portion of his pilgrimage in protest of the death penalty, Hood shares this story:
The gas stations and restaurant were unique experiences. Everyone stared and many commented. "What in the fuck are you wearing?" "Are you gay?" "That is an amazing costume." A blue minivan swerved to the side of the road. "Do you need a ride?" "No, I am on a pilgrimage to abolish the death penalty." "I am for the death penalty. Why are you against it?" "Because I am a Christian." "I am a Christian too, and I am still for the death penalty. Why do you think being a Christian has anything to do with opposing the death penalty?" "Because I don't believe you can love your neighbor as your self and execute them." "Damn, that makes sense. I'm going to have to think about that some more." She said goodbye and drove away. —The Execution of God, p85
Find out more about The Execution of God: Encountering the Death Penalty and read a sample from the book here.
---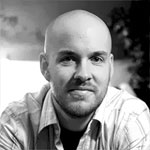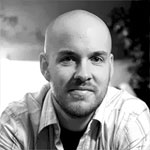 Dan Wilkinson
Dan is the Executive Editor of the Unfundamentalist blog. He is a writer, graphic designer and IT specialist. He lives in Montana, is married and lives with two cats.